Katchart DIY DVDs
For Design and Decorating of Homes and Property
Staging to sell  /  Defining to set up  /  Redefining to make over
   KATCHART LLC was formed in 2007 for the express purpose of developing and marketing DVDs to teach or train anyone (Any Person); how to design and decorate homes, houses, apartments, condos, etc. (Any Property); whether they are staging to sell, moving into a new home or making over rooms or spaces (Any Project). Because the "Projects" have different purposes, target audiences, time constraints and other circumstances, we keep it simple by having separate DVD packages for each Project: STAGING FOR SELLERS for staging; DEFINING PROPERTY for new home decorating; and REDEFINING PROPERTY for makeovers. 
   Design and decorating is about the "presentation" of rooms, spaces and areas; with the furnishings on hand; according to some basic, natural, easy to understand design principles that never change and which people intrinsically know. In our "teaching" DVDs, we are "connecting the dots" for people to make decorating and design; easy, fun, inexpensive and rewarding.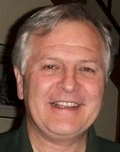 Kathey Carter, Creative Director for Katchart - Kathey's many years of experience in interior design, decorating, remodeling and re-furnishing in the Dallas area have made her an expert on home staging and property definition. Her passion comes from seeing clients succeed in any real estate market and transforming homes into stunning works of art! 
   Kathey is President and Senior Design and Planning Consultant of Lifestyle Sources, a sister company of Katchart. She has more than 30 years experience in interior design, staging, design project management, photography, fine art & furnishings handling, furniture design, sales and management.
   Art Fisher, CEO of Katchart - With a background of more than 40 years in law, engineering and business management, and more than eight years owning and managing interior design firms, Art has both the business and practical experience to make him a very qualified "producer" of DIY DVD products. He has taken the guess work out of home staging and home design by producing practical guides that anyone can follow in the Katchart's DIY DVDs.
   Art holds a Bachelors of Science in Electrical Engineering (BSEE) degree; a Juris Doctor (JD) degree, a certificate in International Executive Management and is a registered patent attorney with the USPTO (United States Patent & Trademark Office). He is also the CEO of Lifestyle Sources Inc.
[Note: LIFESTYLE SOURCES, INC. is a sister company of Katchart LLC, (owned and operated by the same principals) which provides individualized design and decorating consulting services to clients. and with whom Katchart shares (through website links) design and decorating Articles and Tips.]