Katchart DIY DVDs
For Design and Decorating of Homes and Property
Staging to sell  /  Defining to set up  /  Redefining to make over
It's All in the Presentation!
© 2013 Katchart LLC
It's NOT
about WHAT you
have to present!
It's about
HOW you present
what you have!
Katchart:
 It's All in the
Presentation!
   Whether your property, room or space is: large or small; appointed simply or in great detail; and/or your furnishings are upscale or modest, if the presentation is good, so will be the impact and the 'feeling' created. Conversely, a poor presentation will have the opposite effect. You don't have to spend lots of money on furnishings and re-modeling to make a good presentation.
   What is "presentation" all about? In addition to the obvious issues of cleanliness and lack of clutter, there are some basic, simple design principles to follow including: i.) balance, ii.) no overcrowding, iii.) proper set-up/treatment of focal points, and iv.) judicious use of accessories.
  The basic design and decorating principles are simple, universal and never change. Why? Because they are based on how the brain reacts to input from the senses, particularly sight. Katchart DIY DVD packages simply and effectively teach decorating and design principles by "connecting the dots".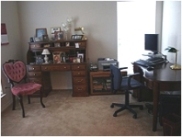 Before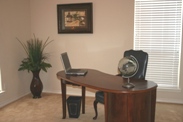 After Staging
make it a success by optimizing the presentation: easily, simply and economically, with a Katchart DIY Decorating and Design DVD.